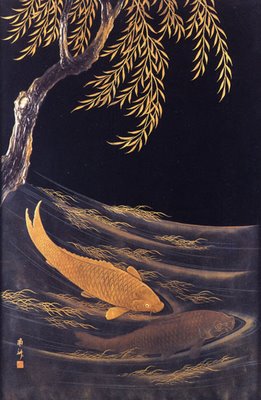 'I am trying to introduce something new – realities, so to speak.' - Claude Debussy
Lecture Abstract:
Debussy's two sets of Images for piano were composed between 1904-1907, a period that saw the emergence of the composer's fully-fledged musical language. One cannot appreciate the term "realities" Debussy applied in describing these compositions without first understanding Debussy's fascination with nature and his regard for its infinite mystery as his artistic ideal. Debussy expressed in many of his writings his passionate belief that music should exist as a form of independent reality, whose expressions must not be equated with its abilities to represent the physical world. Debussy's musical realities are infused with the inspirations of nature in its most elemental principles, such as color, light and form, as opposed to any tangible objects. Timelessness is precisely one such element of that "reality" or "nature" in Debussy's creations.
Judy Pang speaks in depth about the different approaches Debussy chooses, instinctively or otherwise, to realize the different possibilities in which time can be suspended. Attention is drawn to the application of non-traditional ("non-directional") scales as in the case of "Cloches à travers les feuilles," the use of functional harmony in a non-functional way as in "Et la lune descend sur le temple qui fut," the repetitive (static) nature of the phrases, and, of particular importance, the luminous effect of texture. If the harmonies and phrases remain relatively static, as if to provide a constant architectural space rather than a forward-moving narrative, the intricate shifts within multi-layered voicing and overall textural spacing in each recurrence of themes can be experienced as fluctuations in lighting and perspective. This will expand upon the concept that in Debussy's music the primary expression of each sound can be found in its individual sensuous beauty rather than in its directional function. "Poisson d'or," a quick movement filled with capricious musical events, is an example of how Debussy reconciles the seemingly opposite poles of motion and stillness, whereby the two concepts are in fact not mutually exclusive. Emphasis is placed on how the perception of suspended time can be achieved by a lack of linear narrative rather than by an absence of vivaciousness.